Apply to Aquinas College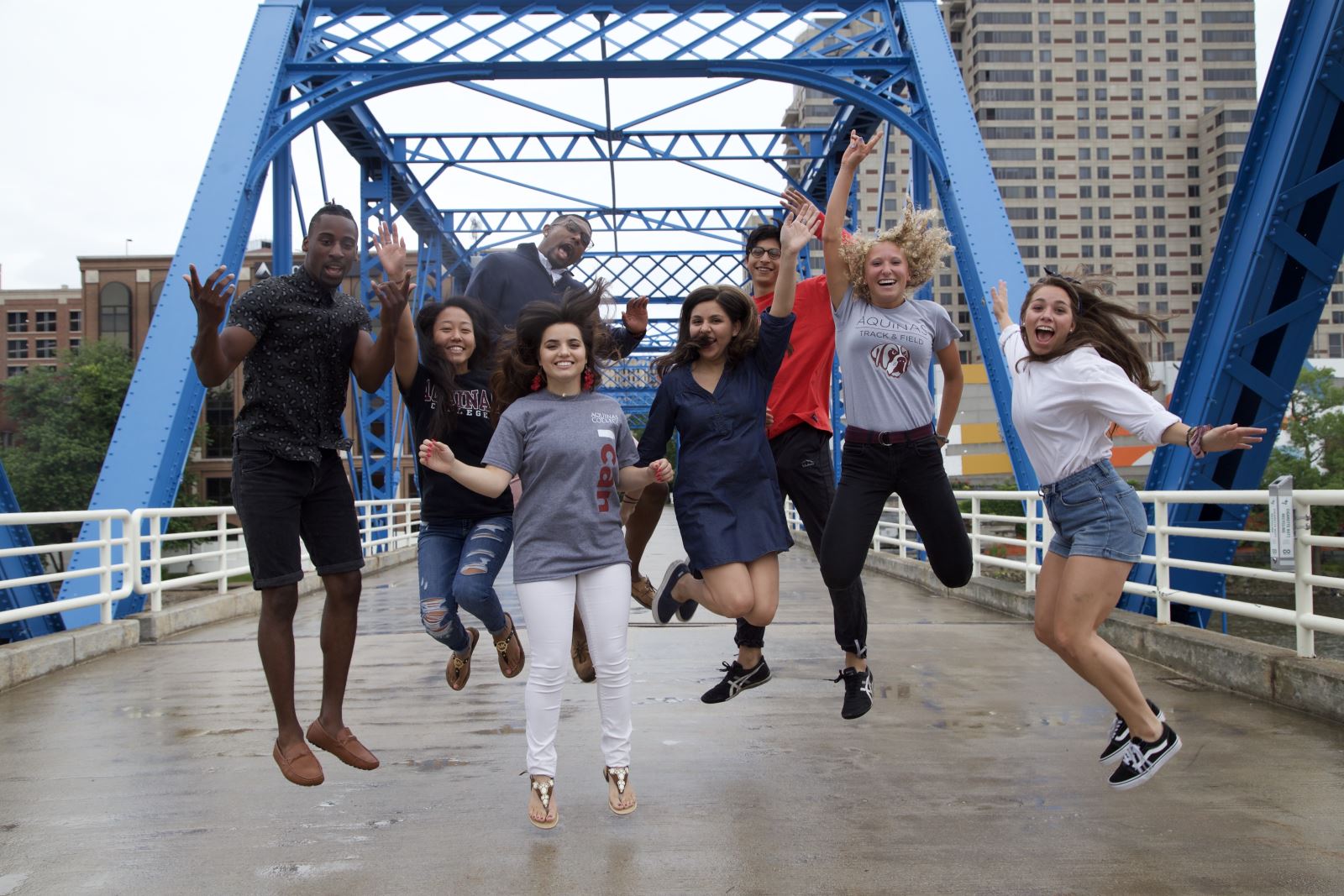 We understand finding your best-fit college can be challenging. At Aquinas we strive to make the application process easy and free. Given the importance of relationships, every applicant is a student with a name, face and a story to tell. Through our holistic approach to our application process you will be considered individually with a look at your grades, test scores and what makes you unique!
We look forward to welcoming you to our beautiful urban forest located just a couple miles from downtown Grand Rapids - Michigan's fastest-growing city.
Aquinas can help you turn your passion in to purpose. At Aquinas, you won't become something--you will become someone who passionately pursues your many ambitions.
It all starts with the application below or the Common App and we will walk you through the rest.
If you need any help, the AQ Admissions office is one call (616.632.2900) or email away (admissions@aquinas.edu).
Already submitted an application?
   To check your application status, view your checklist, and pay your deposit, login here.